Loyal To One Ministry believes that God doesn't look at crime or color, so neither do we. We are proud to be one of very few outreaches that welcome individuals with either misdemeanor or felony charges for any crime requiring Community Service Hours. Within the agencies we are known for having a high success rate of completion. Within the Community Service population, we are known for being a positive place to complete their required hours.
We began with 21 Ada County Community Service Positions in the back of the Community Center. Here, all donations are cleaned, sorted and tested before placed on the shelves of the Community Center for sale. These positions quickly expanded to include almost all of the different faces of Community Service requirements (Drug Court, Veterans' and DUI Court, Mental Health Court, Ada County Juvenile Court Services) and extended into Canyon and other counties. Whenever we are approached by an agency to partner with them to continue to improve our community and accept those who need to perform their hours at a local, non-profit organization, we are always happy to say "Yes!"
To give you an idea of the requirements of the individuals and success rates that Community Service provides for your local community, we have taken some excerpts from pages of the various agencies we partner with. We have also included their website links for you to study further by clicking on the blue titles.
Ada County Community Service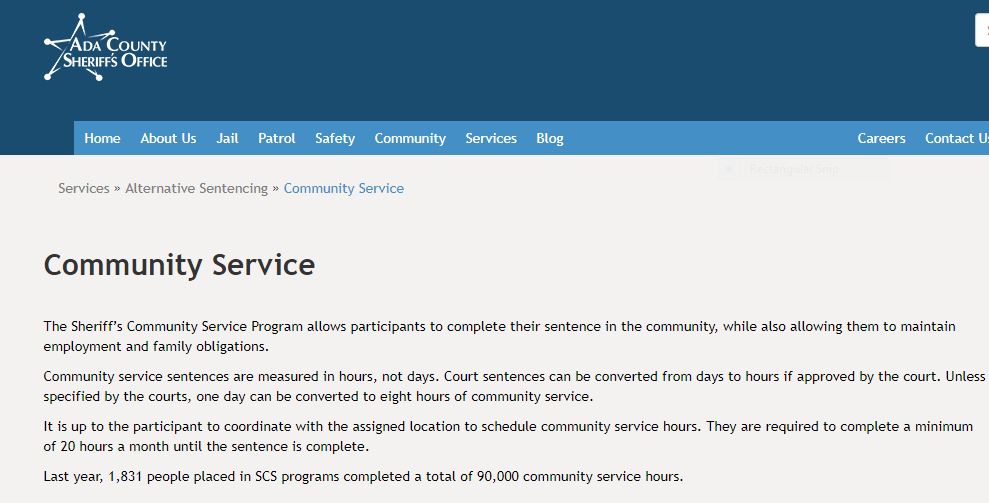 Ada County Drug Court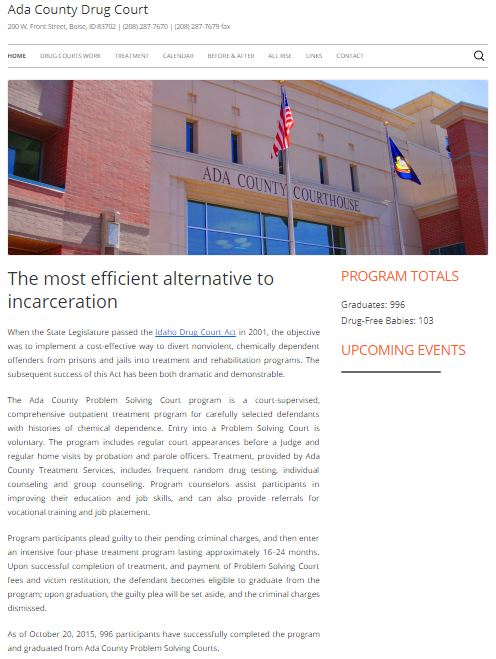 Ada County Juvenile Court Services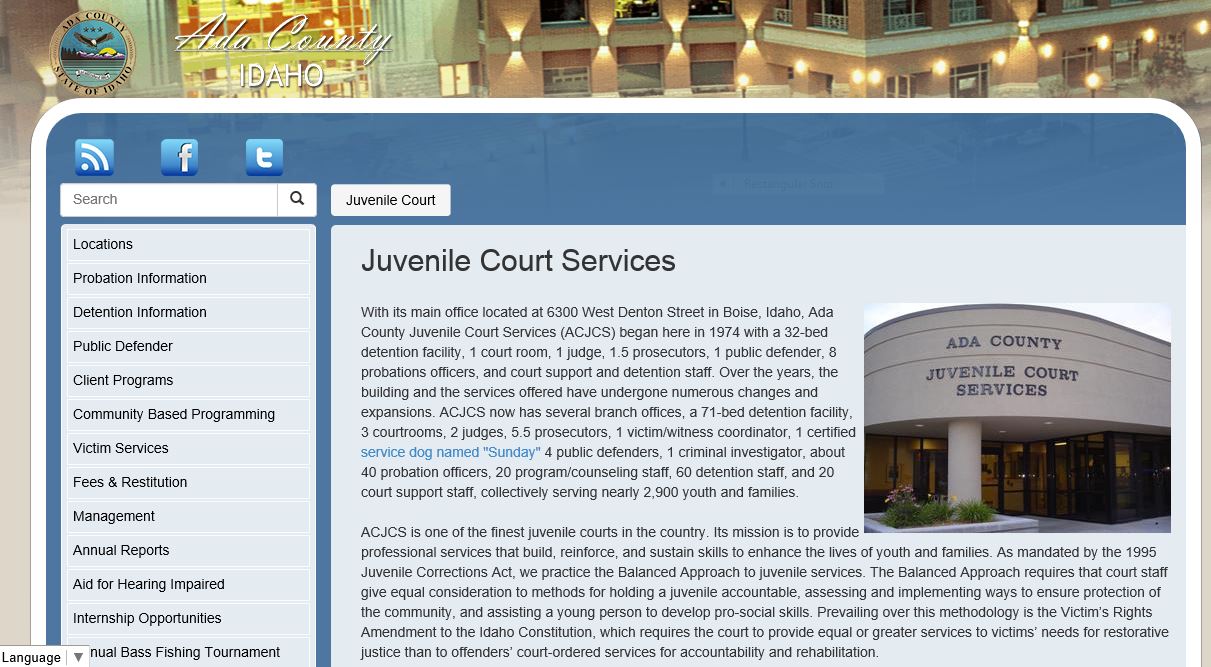 Ada County Veterans' and DUI Court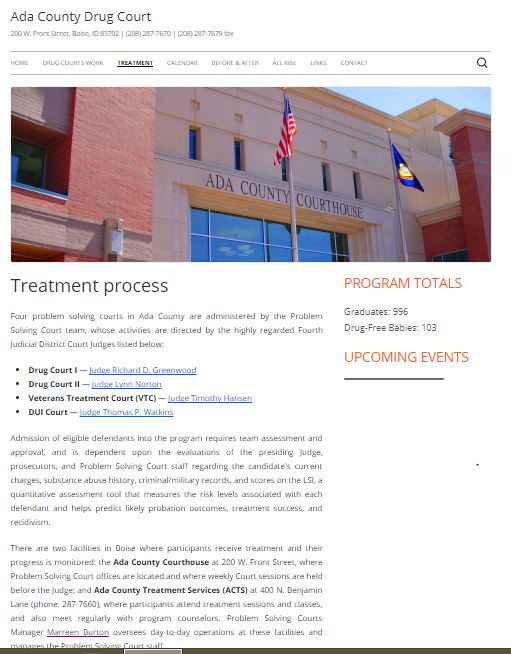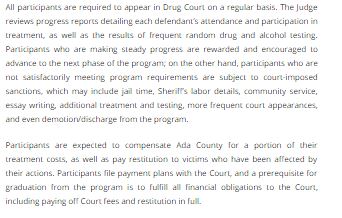 Canyon County Misdemeanor Probation


Our goal for our Community Service Workers is to first give them a safe and respectful environment in which to perform their assigned hours. We have had many people come to us who have been mistreated and shamed during their service elsewhere and they have quickly become our best workers. We are so blessed to see the beautiful treasure in these people that the rest of the world has turned from. Our workers are known for their amazing customer service to our donors. Our Community Center is always complimented for it cleanliness, which is mostly due to the way our workers clean and care for our Center. Additionally, some of our workers are so amazing at organizing and grouping items, they are given free reign to put a part of their personality on the shelves. Our customers are often commenting on how beautifully things are displayed and how organized our Community Center is. Most of what they see is attributed to the hard work and care of our Community Service Workers.
It is our desire to minister to our workers in a way that will help them grow from this experience, and to have pride in their work, knowing that everything they are doing is truly beneficial. We show them how their time here is well-spent giving back to the community, especially the least, the lost and the forgotten. It is our prayer and hope that serving here will help them toward a positive future and one that will keep them from a more severe punishment that may ultimately lead to prison time.
Many of our workers return to us after their hours are completed and volunteer, because they believe in what we do. Their aim is to carry on the mentoring in the back, encouraging new workers to follow a more positive and productive path. Some of our workers still check in from time to time to let us know what is new in their lives (like regaining custody of their children or acquiring a new job) or ask for prayer for serious health or family issues. Some come back to attend Fellowship Services on Sunday. Many bring in their families to meet us and see what a great work they are a part of. Most become part of the Loyal To One Family forever.